---
Piano Teacher List
Instruments Taught: Piano, Voice
Taught Since (Year): 2010
Ages/Levels Taught: preteens to adults
Home
6715 S. Mt. Vernon St.
Spokane
WA
99223
USA
home
Home Phone
:
(509) 822-7968
home
Personal Email
:
beckmarjo2332@gmail.com
INTERNET
Biography
Educated at Mount St. Mary's College in Los Angeles, I have more than 20 years experience in vocal pedagogy, using "natural" vocal technique and singing many vocal styles from classical to modern. As a church musician for over 30 years, I'm an experienced accompanist and soloist for weddings, baptisms, funerals, and other worship services. I use an integrated method of piano teaching which incorporates technical studies, music theory, and repertoire in accordance with the student's tastes and aspirations. Recently moved to Spokane, I am building my studio and welcome new students. I will travel to the student's home, if preferred.
Instruments Taught: Piano/organ
Taught Since (Year): 1967 – here in Spokane. Many years prior to moving here preceded these Spokane years.
Ages/Levels Taught: All – from ages 3 through grandparents
Home
7232 N. Pamela St.
Spokane
WA
99208
USA
home
Home Phone
:
509-327-7155
home
Personal Email
:
kaye.summer@gmail.com
INTERNET
Biography
BIO for Karlyn Frost Brett, NCTM
Karlyn Frost Brett is a classically-trained pianist/soloist/accompanist who began performing with her concert-tenor father at age 10 throughout Utah, and as her church's organist – a calling she yet holds.  She began training at age six in Ogden, Utah with Maggie Gammell whose training legacy takes her back to Claude Debussy and Franz Liszt, and began concertizing throughout the Western States from age 12.  She majored in Piano Performance at Weber College and Brigham Young University where shecontinued her studies with Carl Fuerstner, and later with Margaret Saunders Ott, of international acclaim, in Spokane, Washington…along the way adding extensive choral directing opportunities including The Mormon Expo Choir which performed throughtout Washington for 4 years, and performances of her original compositions including "As I Have Loved You" – an Easter Musical, and "Lost On the Way to Bethlehem"- a Christmas Musical.  She has accompanied/performed with such notables asmetropolitan artist Thomas Hampson; Gail Nelson of New York Met and Broadway acclaim; Linda Caple – Met winner; Seattle and Spokane Washington Chorales and Opera Workshops under the batons of Leonard Moore (Seattle), Sister Marietta Coyle (Spokane), Donald Thulean (Spokane Symphony), and innumerable others.
Karlyn maintains a large piano studio in Spokane, Washington where she has lived for over 40 years with her husband, Jerry,  and family.  She is a State and Nationally Certified Teacher of Music with MTNA and a Teacher Trainer for the Suzuki Association of the Americas, teaching at multiple piano camps in the U.S. and Canada throughout the year.
Instruments Taught: Piano
Taught Since (Year): 2012
Ages/Levels Taught: 6 and above
Home
2024 Wes Florence Lane
Spokane
WA
99218
home
Work Phone
:
509-499-7054
work
Work Email
:
pinktangomusic@yahoo.com
INTERNET
Biography
Mary Chavez is a teacher and performing artist, composer, jazz singer, and jazz pianist from Seattle, Washington.  She initially studied music at home with her two musician parents.  She was a jazz music major at Cornish in Seattle, Bellevue Community College, and Western.  She received private instruction in piano from well known jazz pianists Butch Nordal and Randy Halberstadt, and classical pianists, Linda Sieverts and Thomas Hall.  She also studied voice with jazz singers, Joni Metcalf, and Rachel Bade-McMurphy.   Mary teaches all ages from her studio near Whitworth College in North Spokane.  She encourages students to be fluid readers of music notation and avid improvisers.  You can find more information on her website marychavezmusic.com.
Instruments Taught: Piano
Taught Since (Year): 1990
Ages/Levels Taught: all ages and levels
Home
423 West 16th Avenue
Spokane
WA
99203
USA
home
Home
423 West 16th Avenue
Spokane
Washington
99203
USA
home
Personal Email
:
pianomode@hotmail.com
INTERNET
Website
:
http://%20http://www.ivanacojbasic.com
Biography
Ivana Cojbasic is  an internationally recognized artist, equally at home as a soloist and a collaborative artist.   The winner of the First International Piano Competition "Frederick Chopin" in Rome , Italy in 1990, she has performed as a soloist, with orchestras and in chamber music ensembles throughout Europe, United States and Mexico.  She holds a Doctor of Musical Arts degree from the University of North Texas, and was a Professor of Piano at the University of Belgrade in her native country of Serbia.  She currently teaches Piano and is active as a Staff Accompanist at Whitworth University in Spokane.  Ivana Cojbasic performs with Spokane Symphony, and is a sought after pedagogue and a performer nationally and internationally.   More information about Ivana Cojbasic is available at her website.
Instruments Taught: Piano
Taught Since (Year): 1985
Ages/Levels Taught: 4 – adult. Beginner to Advance
Home
8410 N Kyle Ct
Spokane
WA
99208
USA
home
Work Phone
:
509.467.4496
work
Work Email
:
lynn@lynnyewevers.com
INTERNET
Website
:
http://www.lynnyewevers.com
Biography
Lynn is a graduate of Trinity College of Music, London and has been performing since she was 6 years old. She is an accomplished concert pianist, composer, and teacher. She is versatile as well as talented and has played the keyboard in a rock band and served as an international judge for piano competitions. Her genres include classical, neo-classical, crossover, adult contemporary, and pop. A few of Lynn's major accomplishments include:
• Nominated for Best New Artist of the Year by ZMR
• Her 'Dawn of Peace' album was considered for 7 Grammy Awards
• Her 'The Falling Leaves' album was nominated for Best Album of the year by EPR
• Performed, by invitation, for the King and Queen of Malaysia.
• Performed, by invitation, for the Prime Minister and other dignitaries of Malaysia.
• Accompanied the renowned choir in Malaysia and the United States.
• Arrange musical compositions for various venues including brass bands, ensembles, and chamber orchestra. This includes arranging the scores for all of the instruments.
Instruments Taught: Piano
Taught Since (Year): 2007
Ages/Levels Taught: 5 and up, all levels
Home
3914 E 35th Ave.
Spokane
WA
99223
USA
home
Cell Phone
:
5412707777
cell
Work Email
:
southhillpianostudio@gmail.com
INTERNET
Website
:
http://www.southhillpiano.com
Biography
Chie Fusco enjoys her busy life as a pianist, accompanist, and piano teacher.
Chie holds a Master of Arts degree in Contemporary Music with a piano performance focus and a Bachelor of Arts degree in Music from Western Oregon University, where she met her mentor Diane Baxter. During her graduate studies, she worked as a graduate assistant, performing extensively with soloists, singers, choirs, musicals and opera productions. Her devotion to collaborative piano resulted in receiving the Excellence and Outstanding Accompanying Award. She won the 2008 and 2010 WOU Concerto competitions and performed with Western Oregon Symphony. Chie has participated in piano festivals and workshops in Europe and the US. She received the scholarship to attend a piano summer school in France in 2010 and studied with Paul Roberts and Martin Sturfält.
A native of Japan, Chie also plays taiko, Japanese drumming, and performed with Monmouth Taiko throughout Oregon, including Shakespeare Festival and World Beat Festival. With Monmouth taiko, she has given numerous performances and workshops at schools. The taiko group hosted the 2011 Tohoku Earthquake Relief Concert to donate to Minami-soma city in Fukushima. In 2014, she worked with Ryo Hitomi and performed with Taiko Lab Nishinomiya in Japan.
Chie began teaching piano lessons in 2007 and enjoys working with students of all ages. She previously taught piano at Hoffman Academy of Music in Portland, Oregon. She moved to Spokane, Washington in 2015 and is excited to meet new students and share the joy of music with them.
Instruments Taught: Piano
Taught Since: 1974
Ages/Levels Taught: 4+ thru adult
Home
13718 East 41st Avenue
Spokane
WA
99206
USA
home
Cell Phone
:
509-953-4504
cell
Personal Email
:
hawkins8@msn.com
INTERNET
Biography
Mrs. Hawkins, a native of Spokane, began piano lessons at age six with Jean Batt, changed teachers at 11 years of age continuing with Karlyn Brett, NCTM, through graduation. Studied two years at Brigham Young University with Nancy Brownlee and Dr. Richard Anderson. A graduate of Eastern Washington University, studied with Dr. David Rostkowski and earned her M.A. with an emphasis in pedagogy. Mrs. Hawkins is a member of Spokane and North Idaho Music Teachers Associations, and state & national associations. Teaching method includes Suzuki Piano Method, traditional piano method. Students are required to participate in SMTA/NIMTA Musicianship Examinations and Adjudications annually.
Joyce has served in church music on organ & piano and in an advisory position since she was 12 years old. She is married to John Hawkins, a residential custom home builder/remodeler. They are proud of their 6 children and spouses and 9 grandchildren.
She continues to work as the Concert & Artist Director at Steinway Piano Gallery, Spokane, where she has worked for almost five years.
Instruments Taught: Early Childhood Music Play – Piano
Taught Since (Year): 1980
Ages/Levels Taught: Music Play: 3 months , Preschool, up to 7 years old, Piano: Beginner thru intermediate
Other
Everyone Makes Music
Comstock Studio
904 W Comstock Ct
Spokane
Washington (WA)
99203
United States
postal
Work Phone
:
5095357218
work
Cell Phone
:
5099396948
cell
Work Email
:
Musicandmovement@me.com
INTERNET
Work Email
:
everyonemakesmusic@gmail.com
INTERNET
Personal Email
:
Ruthmichaelis@comcast.net
INTERNET
Website
:
http://www.everyonemakesmusic.com
Biography
Everyone Makes Music at the Comstock Studio is the creation of Ruth Michaelis.  It rose from over thirty years as music educator in the Spokane Area for entities such as Spokane Parks and Recreation Dept, Kindermusik, ESD 101 and First Presbyterian Church. It is my great desire to share the joy and benefits of creating music and participating in musical activities. I hope to include among my students people of differing ages and abilities and look toward providing their students with a solid musical education and experiences for growth and expansion as musicians and as people.
BA In Special Education Gonzaga University 1980
ESD 101 Music Specialist 1978-1982
Spokane Parks & Recreation Funshine Specialized Day Camp Director 1980- 1984
Children's & Youth Music Director Harvest Christian Fellowship 1980-1994
First Presbyterian Children's Music Director 1994 to present
Spokane Parks & Recreation – Specialized Recreation Specialist and Music & Movement Specialist 1985-90 and 1993 to present
Kindermusik Early Childhood Music Instructor 2004-2010
Training with Lynn Kleiner as Mentor continues presently
Training with Simply Piano continues presently
Orff Course Work 1980- present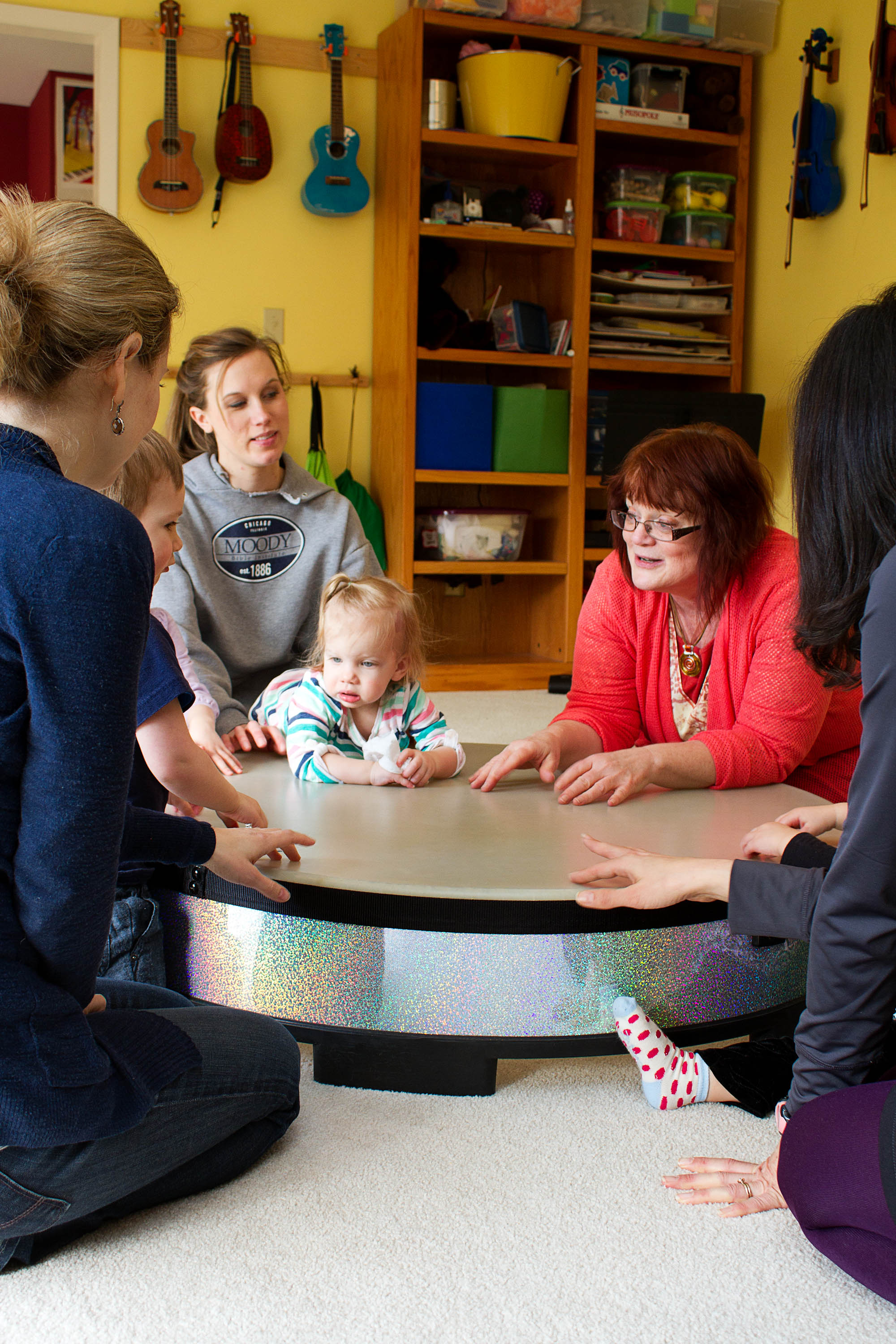 Instruments Taught: Piano, Voice
Taught Since (Year): 2011
Ages/Levels Taught: All Ages and Levels
Home
2207 S Southeast Blvd Unit 4
Spokane
WA
99203
home
Cell Phone
:
509-309-9943
cell
Personal Email
:
freeingravity@gmail.com
INTERNET
Biography
I am a classically trained pianist whose greatest passion is the piano. I enjoy the opportunity to pass my knowledge and experience on to other people. I started playing the piano when I was 7 years old and since then I haven't stopped. I've performed in many concerts, accompanied orchestras, symphonies, choirs, and singers. If you're serious about learning how to play piano then I am your teacher. If you like to compose or want to learn how to arrange music and play by ear then we would be a great match because one of my points of emphasis is composing and arranging. I've been honored to have won several competitions over the years with some of the music that I've written. Being 21 years old, I can also connect with the young learners. If you have kids that are having problems practicing or don't seem to enjoy their time on the piano, bring them to me. Piano isn't always fun or easy but it pays off in the end. I have reasonable rates which I am willing to negotiate depending on the circumstances. If you have any questions please don't hesitate to contact me either via email or phone. Thank you for your consideration.
Instruments Taught: Piano
Taught Since (Year): 2000
Ages/Levels Taught: 4-adult/Beginner to Advance Students
Home
2732 West Weile Avenue
SPOKANE
WASHINGTON
99208
United States
home
Work Phone
:
5098229619
work
Personal Email
:
tsaipiano@hotmail.com
INTERNET
Biography
Tsai Feng, piano
Tsai is an active pianist, piano accompanist, chamber music player and award-winning piano teacher.
She is very proud of receiving her Master of Music Degree in Piano Performance and Pedagogy from the world-renowned St. Petersburg State Conservatory in Russia. Among the Conservatory's graduates, you can find names such as Peter Tchaikovsky, Dmitri Shostakovich, Valery Gergiev, Anna Netrebko and many other outstanding musicians in the world.
Her previous positions include Piano Instructor in Educational Center of China Central Conservatory of Music in Beijing and Piano Accompanist at China Conservatory in Beijing, China.  As a British ABRSM Certified Piano Teacher, Mrs. Tsai was awarded "The Excellent Teaching Award" by British Royal International Music Competition for her outstanding teaching achievements. Her students have passed the British ABRSM Music Exam and received awards in many national and international music competitions.
Instruments Taught: Piano
Taught Since (Year): 1985 (29 years)
Ages/Levels Taught: all ages and levels
Home
1113 N.King James
Liberty Lake
WA
99019
USA
home
School
3910 W.Custer Drive
Spokane
WA
99224
USA
postal
Other
Coeur d Alene
ID
83814
USA
postal
Cell Phone
:
208.964.4746
cell
Personal Email
:
rpianoart@yahoo.com
INTERNET
Biography
An experienced teacher and concert pianist, Dr. Margarita Tsareva-Huber is the product of several generations of Russian classical musicians and composers and was introduced to the piano at age 5. She began teaching piano herself at age of 16. She was recognized throughout her adolescence as a "young virtuoso" in competitions she won in Kazan, Nizhniy Novgorod, Cheboksary, and Samara. This culminated in the Special Music College Competitions in Russia, where she placed first with "Best performance of Russian composers pieces", first in "Best performance of Bach music", and first in "Best performance of masterly compositions".
Her study continued at the Glinka State Conservatory of Music in Gorky (now Nizhniy Novgorod), Russia, where she developed her talent in the demanding traditions of Russian classical piano as portrayed by Sergey Rachmaninov, Lev Oborin, Vladimir Ashkenazi, Emil Gilels, Yakov Flier, Sviatoslav Richter, Nikolay Petrov, Tatiana Nikolaeva among other greats. Her instructors were students of Henry Neighauz, Yakov Milstein and Alexandr Goldenveizer. Rita fulfilled the highest achievements at Glinka and matriculated as teacher, soloist and concertmaster (known here as an accompanist).
Afterward, Rita completed two-years of post-graduate work and continued piano instruction at the Special Music School. Competitions in later years provided her with six additional concertmaster bests and many, many awards for her students. She also performed extensively with her students in a variety live cultural events and on radio and television in Russia.
Rita moved to northern Idaho/Washington in 2001 and has since been featured in a variety of performances for the Coeur d'Alene Symphony Chamber Orchestra, Lake City Playhouse productions, Coeur d' Alene Opera and Spokane Opera shows, KPBX "Piano Bench" programs as well as special recitals and local music festivals, and as an accompaniment for young artists in various district, regional and national competitions.
Dr. Tsareva-Huber resides with her family in beautiful Liberty Lake, WA, where she maintains her piano studio. She has excellent results teaching younger children, teenagers and adults. She is also a faculty member of Holy Names Music Center (HNMC) in Spokane, WA.
More information on a website: http://www.rpianoart.weebly.com
Piano teachers are a valuable part of our business and our community. This is a list of piano teachers that have attended one or more of our "Recipe Of A Good Piano" workshops as a part of their dedication to continuing education. This workshop is on the differences in piano construction and how it affects the player.